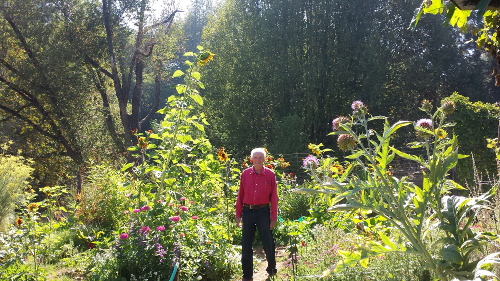 Crème de la Crème
$15 - 2 oz.

Ingredients:
Olive Oil, Vitamin E Oil, Calendula Flowers,
Lavender Flowers, Comfrey Roots & Leaves,
Bees Wax, St John's Wort Oil.
Medicinal Benefits:
This wonderful ointment works well with muscle pain, skin scrapes , swellings , minor wounds and some neuralgia.It helps to gently reduce pain. Vitamin E and the comfrey root enhances cell regeneration.
It works well for sports injuries.
Instructions:
Massage into skin and allow for absorption